About Chase McLane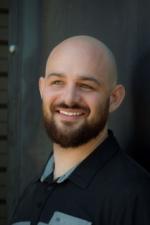 Chase McLane
Contact Information
Mobile: 480.374.0713
NMLS #: 409946

Office Address
366 N Gilbert Road, Suite 204 & 205
Gilbert, AZ 85234
Chase McLane is an experienced and educated Mortgage Professional in Mesa Arizona. Chase believes that each individual client he works with is deserving of his time, attention and selfless service to accomplish their goals and needs.
"I feel that there is no reason each of my clients cannot experience and achieve the American dream of homeownership! There is nothing like getting the keys to your own home and I am thrilled I can be a part of that experience."
Chases vision for each client is that they will have a memorable experience in purchasing their home. He does this by communicating the home loan process and helping his clients to become educated about making financial decisions for their future.
"Homeownership is a big deal. It's right up there with getting your first car, your wedding day or the birth of your child. If you are serious about improving your life whether that is through buying a home or improving your credit and finances, you've come to the right place."